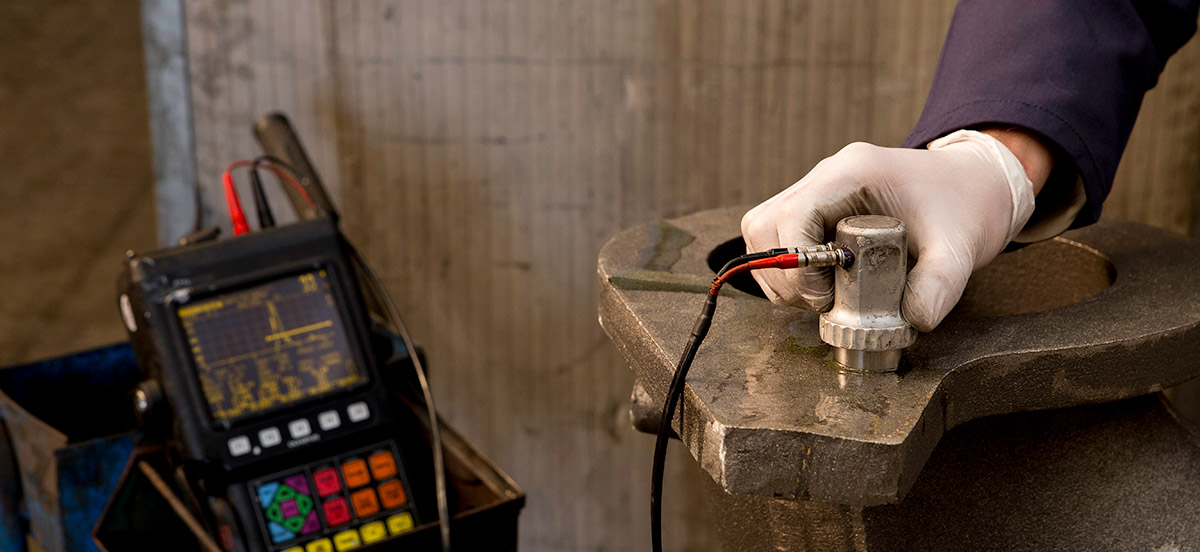 Quality
We constantly check our process and our products, we measure our performance, we invest in research and development of technologies, equipments and especially people. Every step of our production can be traced in order to give our clients the wished products, at the right time.
Product Control
We well know our products, and thanks to our traceability system we know them individually, starting from the raw material.
For all the inspections and tests we can issue a 3.1 or 3.2 certificate according to UNI 10204 .
We perform a wide range of tests on our products:
Ultrasonic test (level II NDT certified personnel)
Dye penetrant test (level II NDT certified personnel)
Visual test (level II NDT certified personnel)
Magnetic Particle Inspection (level II NDT certified personnel)
Hardness test
Chemical analysis
Micrographical inspection of cast iron structure
Tensile test
Trace out of machining dimension
3D dimensional inspection of machined part
3D scanning of raw part
Radiographic Inspection
Adhesion and Thickness of varnish film
Process Control
We apply the most advanced techniques to prevent problems. We make FMEA analysis, we adopt Control Plans for all production steps, we use poka-yoke equipments and we inspect process parameters with 6-sigma charts.
The cooperation with our clients, some of the biggest market players, leads us to constantly improve our process.
Quality System
Production and design of cast iron products is certified ISO 9001 since 2006.
We never stop learning, step by step.
Download the quality management cetificate